Big data requires big infrastructure. If your computer cannot handle with big data, you need to connect with a server or virtual machine to store and process your data.
I have been participating COVID19-bh20. If you are newbie like me to participate such events, and inexperienced in handling with big data in such a big hackathon, here is the first thing you need to know about how to manage such metadata: connecting the Virtual Machine (VM) via Putty.
First you need to download PuTTy
Please open the putty key generator,
Step-1
You need to generate the public and private keys in the format requested by the admin such as RSA format, shown in yellow box
You need to save them
After generation, you need to share the public key, shown in red box, with the admin of virtual machine/server
Btw you need to generate a password, which is shown with green box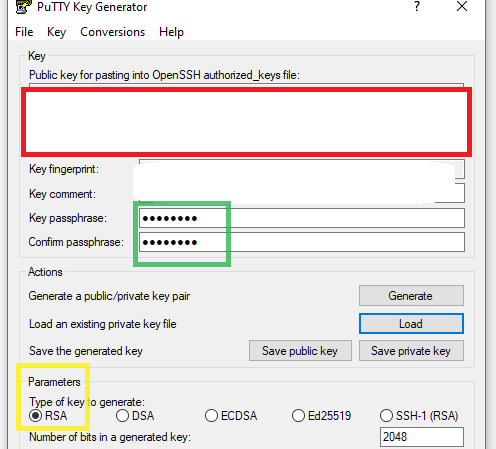 Step-2
Next type the IP address to the host name/IP address box, shown in purple box
(Do not open without changing the Connection settings, which will be done in the following steps)
Then you will enter the private key to access to VM via changing the Connection settings, shown with an orange arrow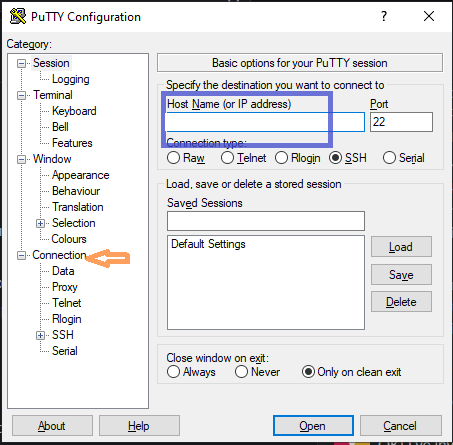 Step-3
After clicking the Connection, denoted with orange arrow
Next step is to click SSH, shown in orange arrow
Then you need to click select Auth, shown in orange arrow
When you select Auth, you need to add the path of the private key via browsing it, shown in red box
Now you need to click OPEN to access, shown in green arrow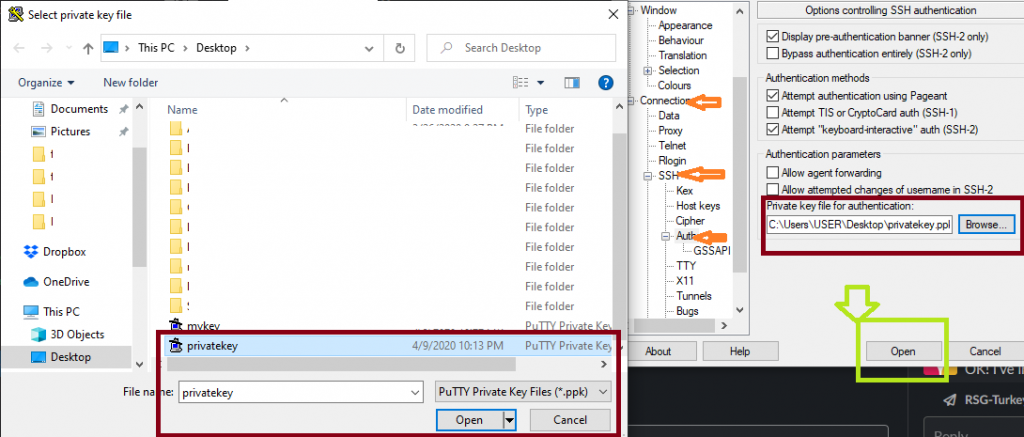 Username is given by the admin username@IP_address, highlighted with bold
And the password will be the password you generated as key passphrase while generating the key.
I hope you find this post useful,
For detailed information you can check with Microsoft Azure page.
PS: Although my labmates showed me how to do it before, I forgot it. Thanks to hackathon, I had a chance to refresh my old memories. In case you are a newbie like me, this post might be useful.
All the best with your analysis!